8 September 2020, jeffocal @ 2:06 pm
Please follow and like us:
There is no one realty because each individual creates one that is unique to him or her in an attempt to organize the physical or classical world through information gathered by the senses.  However, physicists have been given the task of defining a universal explanation of it obtained through, in a large part instrumentation and mathematics. One could say one say "The Physics of Reality" is the science that attempts to define a universal reality or one that most can agree on by integrating the information provided by instrumentation and mathematics to that provided by the senses.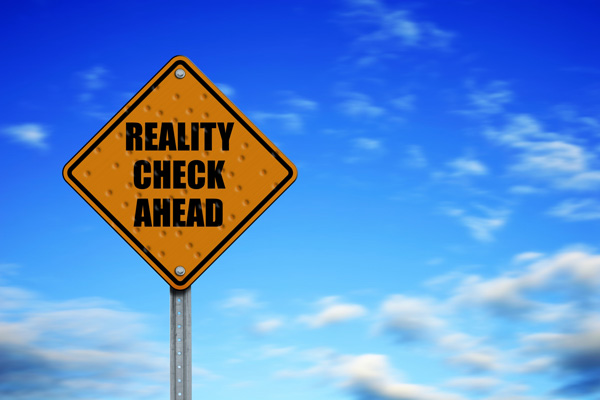 For example, cosmologists use telescopes to determine how our universe came to be because it allows them to observe an environment that is too far away to stimulate our sense of sight. They then attempt, in most cases to use mathematics to organized and provide an explanation of how both, the one that directly available to the sense and the one seen through telescopes appear the way they do. The reasons mathematics is the primary tool use by physicists is because many feel it is the only tool that can accurately describe the physical steps involved in defining what we see through both the senses and telescopes.
However, even though mathematics can be used to provide an explanation for the physical reality of the universe it can never replace the reality is it defining. This is because, as was mentioned earlier each person defines his or her reality in terms of the information he or she receive about physical world through the senses.  However, all mathematics is abstract in nature, therefore, it does not have a presence in the physical world and because of that it cannot be part of the one that interacts with the senses.
Some may disagree and try to tell you that the mathematics is the reality because they feel it is the only way to describe what the senses tell them about how the world is organized.  This belief is widely held by the proponents of quantum mechanics because they believe that it is the only way to describe the observations of a quantum environment
For example, many feel the entanglement of some particles which the mathematics of quantum mechanics predicts and observations have confirmed is at the heart of the disparity between classical reality and the quantum one because it is one of the features that is lacking in a classical world.
In the classical environment the one that encompass our senses we only observe objects interacting when they make physical contact. However, quantum mechanics predicts that particles which are entanglement can interact with each other regardless of how far apart they are.
Yet, the fact that many experiments have verified that two particles that are not in physical contact can interact with each other have led some to say that we must replace the classical reality of our senses with the mathematical one of quantum mechanics because they both cannot be right.  However, because entanglement has been observed the mathematics of quantum mechanics many bel should replace the physical reality of our sensory environment.
However, Einstein provided an alternative by giving a us explanation in terms his Special Theory Relativity for the how and why two particles become entangled that is also supported by the classical or physical world of the senses.
As was mentioned earlier many experiments have verified, most using polarized photons that entanglement does occur.  However, Einstein showed us that this is not because some mathematical equation defines its properties but because his theories tell us that photons which are moving at the speed of light can never be separated with respect to an external observer no matter how far apart he or she perceives them to be.
This is because he tells that that there are no preferred reference frames by which one can measure distance. Therefore, one must not only view the separation of a photon with respect to an observer who was external to them but must also look at that separation from a photon's perspective.
Yet, his theory also tells the distance between the two objects A and B would be defined by their relative speed with respect to an observer.
Specifically, he told us that it would be defined by

However, because according to the concepts of relativity, one can view the photons as being stationary and the observers as moving at the velocity of light the distance or length between the two points use to take the measurement confirm entanglement from the perspective of photons moving at the speed of will be zero in the observer's reference frame. Therefore, according to Einstein's theory the entanglement of photon's is not due to the mathematics of quantum mechanics but due to the relativistic properties of the classical world of the senses.  In other words, from the perspective of two entangle photons they are still are still connected even though they appear to an observer to be physical separated.

However, coming to that conclusion does not require us to deny the existence of the physicality of the reality encompassed by our sense.

As was mentioned earlier, each individual creates his or her own reality based on the information he or she receive from physical world through the senses.  Therefore, because the information regarding the relationship between velocity and length is readily available to the senses is would be integral part of their reality.  However, the abreact properties of the equations of quantum mechanics that predict entanglement are not and therefore are not part of the reality available to the senses.

For example, the effect velocity has on time and length has been confirmed by atomic clocks placed in airplanes as well as orbiting satellites by comparing them to those on the ground.  Therefore, the explanation given above of the causality of entanglement in terms of Einstein theories is observable part of the physical world that the senses use to define reality.

Therefore, one could say difference between the reality defined by the mathematics of Einstein and those of quantum mechanics is that his theories gives each individual a way of integrating his explanation of entanglement with their sensory information obtained through the use of atomic clocks in airplanes whereas the purely abstract mathematical explanation of it that quantum mechanics does not.

As was mentioned earlier "The Physics of Reality" is the science that attempts to define a universal explanation of it or one that most can agree on by integrating the information provided instrumentation and mathematics to that provided by the senses.  Therefore, because Einstein's mathematics provides an explanation of entanglement in part by using the senses to directly observe instruments such as an atomic clock along with the mathematics of his theory shouldn't we consider his explanation more creditable or real that the one provided by quantum mechanics.

Later Jeff

Copyright Jeffrey O'Callaghan 2020

Please visit our Facebook group The Road to unification of Quantum and Relativistic theories if you would like to comment or contribute to our project
The Road to Unifying
QM with Relativity
part 1
2007 thru
2010

Ebook
$8.00

The Road to Unifying
QM with Relativity
part 2
2011 thru
2014

Ebook
$8.00

The Road to Unifying
QM with Relativity
part 3
2015 thru
2020

Ebook
$8.00
Please follow and like us: